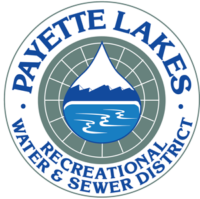 CONTACT PLRWSD
(208) 634-4111
info@plrwsd.org
Current Openings
Wastewater System Operator
Position open until filled
The Payette Lakes Recreational Water and Sewer District is accepting applications for a permanent, full-time wastewater system operator. This position performs various skilled duties related to inspecting, maintaining, and repairing the District's wastewater collection system. Maintains and services wastewater lift stations; maintains systems by cleaning, repairing, and video inspection. Ability to adapt to emergency or unusual situations; communicate effectively, and work in a cooperative team environment. Candidate should have a minimum of a valid Idaho Class I Wastewater Collection System License or be able to obtain same within the first year of employment. The Candidate must be a legal resident of the United States, be a minimum of 18 years old, high school graduate or equivalent, possess a valid Idaho driver's license, or have the ability to obtain one within 90 days of employment. Payette Lakes Recreational Water and Sewer District offers a superior wage and benefits package, including PERSI, paid medical, dental, vision, life coverage, paid PTO, and holidays. The position is 40 hours per week, Mon-Thurs. Contact Jeff at 208-634-4111 or email info@plrwsd.org. Position open until filled.
Applications may be submitted via email to: info@plrwsd.org
or delivered to:
Payette Lakes Recreational Water and Sewer District
201 Jacob Street
McCall, Idaho 83638
*If you are selected for an interview, you must provide a Motor Vehicle Report from the Idaho Department of Motor Vehicles.